Recent Additions
---

1990 Aston Martin AMR-1 by Guisval
A rare model of a rare car, received in trade.


1990 Porsche 962C by Guisval
The 962 is not common in diecast, received in trade.


1989 Mercedes-Benz Sauber C9 by Guisval
Le Mans winner in 1989, received in trade.


1988 Jaguar XJR-9 (Daytona) by Guisval - trade
Colors are for U.S. IMSA series but yellow should be green.


1991 Mazda 787B Le Mans #64 by Tomica $4.50
The only Japanese Le Mans winner.


1995 Toyota Celica Racer by Guisval - trade
Another unique car in diecast from Guisval


1990 Citroen BX by Guisval - trade


1983 Porsche 930 Turbo by Racing Champions - $2.49
One of the first non-U.S. models by RC, engine is visable


1949 Cadillac Coupe de Ville #243 by Racing Champions - trade, first Cadillac with tail-fins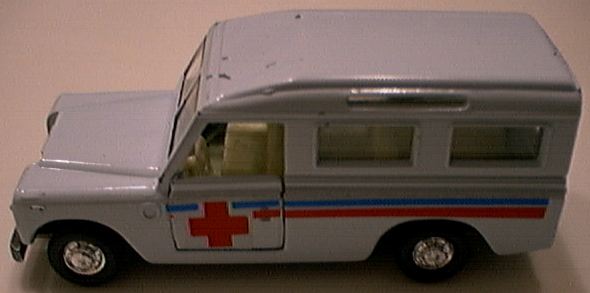 Land Rover Ambulance #165 by Mira - trade
Made in Spain


1972 Seat 131E #148 by Mira - trade
Made in Spain
Recent Additions
---

1989 Ferrari F1 #776 by Guisval - trade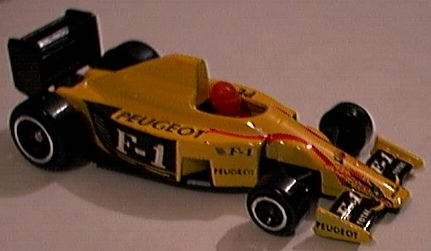 1998 Jordon Peugeot F1 by Guisval - Trade
Same casting as Ferrari above


1998 McLaren Mercedes F1 by Guisval - trade
Note that 'East' is substituted for 'West'


1989 McLaren Honda F1 by Guisval - trade


1998 Benetton F1 by Guisval - trade


1989 Lotus F1 by Guisval - trade


1999 Ford Ka 1:64 scale by Kinsmart - trade


1972 Fiat 127 #806 by Mercury - trade
Made in Italy


1972 Fiat 131 #RJ13 by Polistil - trade
Made in Italy


1972 Fiat 132 #RJ15 by Polistil - trade
Made in Italy
Recent Additions
---

1999 Mustang Coupe by Matchbox - $.92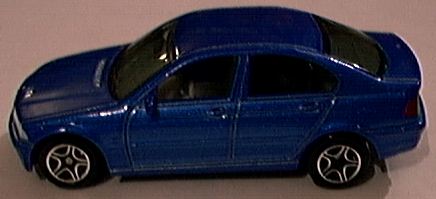 1999 BMW 328i by Matchbox - $.92


1999 Camaro Convertible #2 by Matchbox - $.92


1995 Mazda RX-7 by Tomica - $4.50


1989 Nissan Fairlady 300ZX by Tomica - $4.50


1990 Ferrari F1 #120 by Tomica - $4.50


1992 Nissan Cima #104 by Tomica - $4.50


1998 Nissan Skyline GT-R R34 #20 by Tomica - $4.50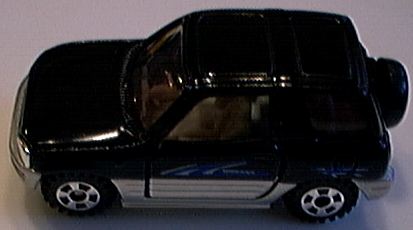 1993 Toyota RAV4 #24 by Tomica - $4.50


1991 Toyota Crown Majestia #55 by Tomica - $4.50


1998 Toyota Prius (electric hybred) #86 by Tomica - $4.50


1993 Toyota Supra #33 by Tomica - $4.50