HONGWELL/SCHUCO


BMW Z3 - $2.00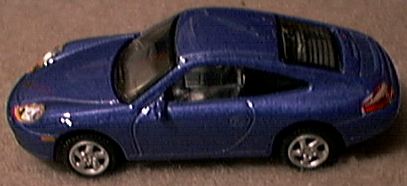 Porsche 911 Carrera - $2.00


Porsche 911 GT2 - $2.00

---

HOT WHEELS


Shelby Cobra Daytona Coupe - $7.99


Lotus Project M250 - $.92


Lancia Stratos #037 - $.69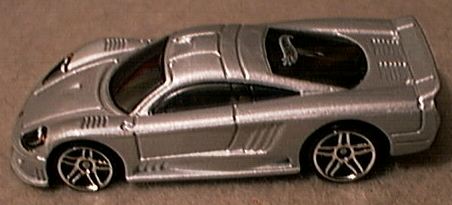 Saleen S7 #026 - $.69

---
CORGI JUNIORS

London Taxi - Corgi Juniors (NEW) $1
---
JOHNNY LIGHTNING

1970 Dodge Charger RT - $2.99
CAR OF THE MONTH

1951 Hudson Hornet by Racing Champions - $1.99
---

Recent Additions
February additions may look a bit thinner than usual but that was not the case. What may have lacked in quantity was made up for in quality. The car of the month is a beautiful '51 Hudson Hornet. This model should have been done years ago but at least Racing Champions did it right. The real Hornets were a great success on the track and in road racing. This stock version includes a view of the Hudson's motor and is a great model. Also from Racing Champions is a nice '29 Model A Ford pick-up and two concept cars. The Dodge M80 is a retro pick-up with styling based on the Dodge Powerwagon models. The Jeep Compass is also a concept with a more car-like body.

Hongwell/Schuco provide three new models. The BMW Z3 , Porsche 911 Carrera and 911 GT2 are easily up to Hongwell's high standards. I only wish they were a bit bigger than 1:72 scale.

Three more Majorettes joined the ranks. The first is a '58 Corvette coupe. The BMW Z8 has very nice engine detail. The new Mini Cooper is a keeper. The last two were received as a gift and truly appreciated.

From Matchbox and Toys-R-Us comes the 1970 Boss Mustang, part of their 'Then and Now' series. It came with a '95 SVT Cobra in yellow. I like the Mustang and wanted one of the Premier Edition versions. It's nice to see this casting getting more attention.

Also received as a gift is the rare Citroen SM by Zylmex. This is an early Zylmex and the tail is not right. All the same, it has been on my list of must-have models for too long. Gifts like this are some of the most valued pieces in my collection because they represent the generosity of a fellow collector.

Hot Wheels keep tempting me to spend $8 on their collector's series. This time, I did not hesitate as I had seen the earlier versions of the Shelby Cobra Daytona Coupe and missed getting one. Blue with white stripes is the combination I wanted. If they could just sell these for $5 they would be perfect. The bonnet lifts for full engine detail. I also bought another color of the Lotus M250 concept by Hot Wheels. The original silver version is nice but yellow is a great color for a Lotus. Too bad this car will not make it to production. A new Hot Wheel that is a famous production car is the Lancia Stratos. It's nice to see Hot Wheels going back and doing vintage race and rally cars. The Stratos was both, and quite successful too! Notice the similar windows in the Lotus and Lancia. The Saleen S7 has already established racing success and can be purchased for street use. The HW version is a good likeness. I hope they do a racing version too.

Johnny Lightning has more muscle cars out and I like the 1970 Dodge Charger with red-line tires. The hood does not close very well but it is otherwise quite good.

I sometimes make a stop at local thrift stores in my search for diecast. They often bag 8-10 diecast cars for $2.99 or so and sometimes an interesting item can be included. This time I found a London Cab by Corgi in their Juniors line. This is the new cab, currently offered by Corgi in 1:64 scale and is a completely different casting from their earlier pre-Mattel days. How it ended up at a thrift store in Seattle must be an interesting story as these are not sold in the U.S. market. The rear doors open and it has very sturdy wheels and axles. I also found several other interesting cars in the bag so my $2.99 was well spent.
MAJORETTE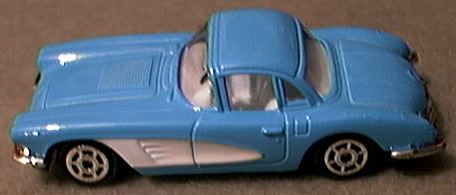 1958 Chevrolet Corvette #279 - $1.00


BMW Z8 #244B - gift


New Mini Cooper #294C - gift
---
MATCHBOX

1970 Ford Mustang - $4.50

---
RACING CHAMPIONS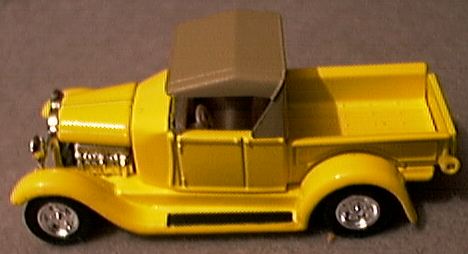 1929 Ford Model A pick-up - $1.99


Dodge M80 Concept - $1.99


Jeep Compass Concept - $1.99

---
ZYLMEX

Citroen SM #D41 - gift