1949 Mercury Coupe, Racing Champions - $.50


1950 Ford Coupe, Racing Champions - $.50


1955 Chevrolet Belair, Racing Champions - $.50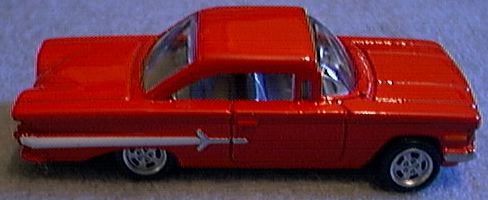 1960 Chevrolet Impala, Racing Champions - $.50


1967 Chevrolet Chevelle, Racing Champions - $.50


1968 Ford Mustang, Racing Champions - $.50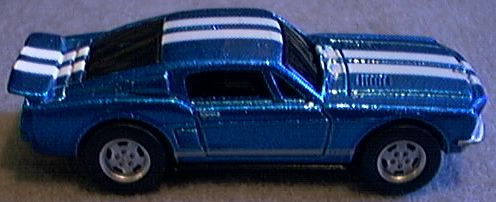 1968 Shelby Mustang, Racing Champions - $.50


1969 Pontiac GTO, Racing Champions - $.50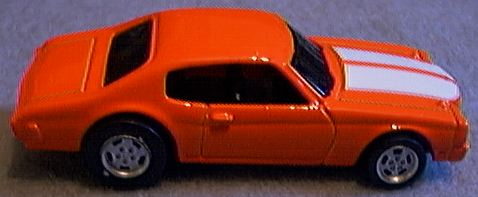 1970 Chevrolet Chevelle, Racing Champions - $.50


1976 AMC Pacer, Racing Champions - $.50
Recent Additions

Additions for July are dominated by new versions of many Racing Champions models. Featuring new wheels and credible paint schemes, these 'Street Wheels' cars are available in two-packs for $1 per set. These low priced toy cars are actually of surprising quality. All have full interiors and the new wheels are a great improvement. While wheel size is still a curious mix on some models, others like the Firebird look very good. Only the Pacer still sports the pathetic wheels first offered on this series of cars. If you missed some of these models in the Mint Edition series, here is a chance to add them at a bargain price. The 1998 Jeep Wrangler is the only model I do not already have as a Mint Edition car.

Racing Champions also provide an amazing new model, the 1935 Dusenberg SSJ. This is simply one of the most beautiful small-scale diecast cars ever produced. It is currently one of the 'Classified Classics' series and a bargain at $2.99 each. Two RC additions from the Police series are the 1957 Chevy, sporting Washington State Patrol markings and an unmarked Chevrolet Caprice.

Matchbox provided two models. The Audi TT is a new casting and the VW Beetle features a sporty racing stripe I could not resist.

Johnny Lightning has a stock version of the Viper GTS currently available. Road Champs has a decent '69 Camaro in it's 'Shock Racer' series. In the used toy car corner, I found three of Kenner's Fast 111's series. The first is an early 1980's Oldsmobile 442 but the other two are fantasy cars. I am planning a story on the Fast 111's soon and the price was right.


---

1978 Pontiac Firebird, Racing Champions - $.50


1986 Buick Grand Natl, Racing Champions - $.50


1994 Chevrolet Camaro, Racing Champions - $.50


1998 Jeep CJ5, Racing Champions - $.50

1935 Dusenberg SSJ, Racing Champions - trade


1957 Chevrolet Police - Racing Champions - trade


1982 Chevrolet Caprice, Racing Champions - $1.90


1996 VW Beetle, Matchbox - trade


2000 Audi TT Coupe, Matchbox - $1.00


1997 Dodge Viper GTS - Johnny Lightning - $2.99


1967 Chevrolet Camaro, Road Champs - $.99


Oldsmobile 442, Kenner Fast 111's, $.50



Turbo Tram, Kenner Fast 111's $.50


NA217, Kenner Fast 111's $.50