AUTOart

2001 BMW Z8 - promo


2002 Lamborghini Murcielago - promo


2002 Mini Cooper - promo

---

RACING CHAMPIONS


1968 Ford Mustang 'Bullitt' - 2.99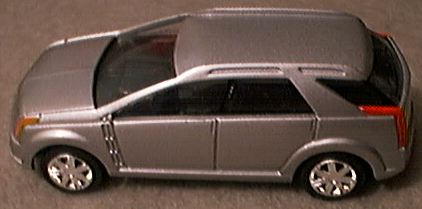 2001 Cadillac Vizon concept - $1.99


Dodge Razor concept - $1.99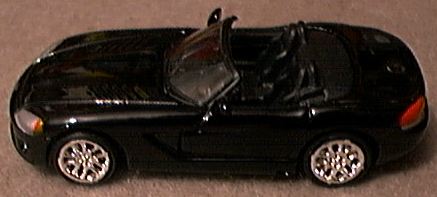 2003 Dodge Viper - $1.99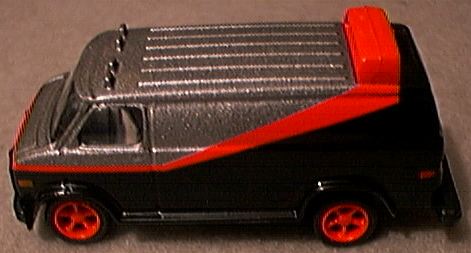 GMC Van (A-Team) $2.99

---
TOMICA

Citroen 2CV #3 - trade


2001 Nissan Skyline #8- trade


Subaru R2 #9 - trade


Toyota Celsior (Lexus) #17 - trade


VW Microbus #17 - trade
CAR OF THE MONTH

Subaru 360 #12 (Tomica Limited) - trade

---

Recent Additions
You saw Tomica's new Limited series in last months issue but that was because I had to add them to my article on 'cute cars'. Actually, they arrived as part of a trade with a fellow collector. The Subaru 360 is my selection for 'car of the month'. I received the two versions you see here. It is a pleasure to see Tomica's usual quality taken to a new level. The attention to paint, wheels and tires is everything you would expect from Tomica.

AUTOart has their new models out now and they were kind enough to provide three promotional samples. Three more popular cars have been added to the AUTOart line, the BMW Z8, Lamborghini Murcielago and Mini Cooper. For more on AUTOart and an interview with their U.S. based representative, click here.

Racing Champions just keeps doing great cars and this month the Concept and Muscle series provided five new models. The Bullitt Mustang is not actually new. It is a revised version of the Mint Edition '68 Shelby Cobra 428. The new wheels are nicely done but in order to make the Shelby into a regular Mustang, they really made the tail look strange. The Cadillac Vizon concept is well done and joins the Maisto version of the same 'sport-utility-wagon'. The Dodge Razor concept is very small and with the wheels at each corner, looks quite original. The new 2003 Dodge Viper is well done and sure to be popular. Lastly, the A-Team Van is another old Ertl casting given new life (and wheels) by RC. It's really great to see these nice old castings back again.

Three Tomica models shown here (Citroen 2CV, Subaru R2 and VW Van) appeared in the last issue but this make their addition official. The Nissan Skyline and Toyota Celsior sedans are proof that Japanese luxury cars are a Tomica specialty.

Buby's Mercedes-Benz 450SLC has now joined my mix of Argentine-made diecast. This one is in rally trim.

Hot Wheels have finally realized that selling a $3 for $8 is bad business and their collector models have now appeared as new singles for $2.97. The Porsche 930 and Jaguar XKR are slightly better than the earlier $8 versions. The free-market economy wins again. From the regular line, another '59 Cadillac Coupe de Ville is a great improvement over the earlier convertible. While it is a mild custom with ugly wheels and lowered suspension, the body is not bad. With decent period wheels and nice paint, this could be a winner. The only thing to be said for the Mercury Cougar is that it's the only example of this car. The Henry J continues HW's 1950's drag racers theme (see article). It also represent a real car never before seen in small scale.

Matchbox has the new Chevrolet Avalanche and SSR concept, both are decent MB castings. I would be willing to bet that the Limousine was originally intended for HW but pawned off on MB. I guess 'Matchboxness' today includes Hot Wheels rejects, sad.

Maisto is first with the new Hummer and the casting is quite good. The wheels and lack of interior are another matter.

What's not to love about Johnny Lightning's '41 Chevrolet Woody? I only wish they could have used period wheels. The same goes for the '40 Ford Panel. Wheels are also the low point of the '60 Thunderbird. I really like the period color though. The 2002 Chevy Camaro sports red-line tires. These retro tires look good on the last of the Camaro line. Perhaps GM should make them an option. However, JL seems to be putting red-line tires on too many models now. I realize this is intended to tweak HW and take advantage of the popularity of classic red-line models. At the same time, remember, perfection is one step below excess.
BUBY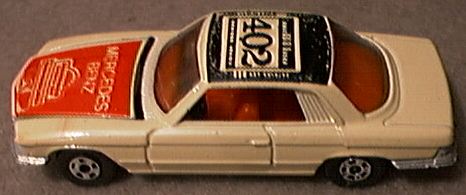 Mercedes-Benz 450SLC rally #104 - trade
---
HOT WHEELS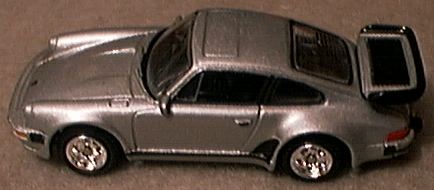 Porsche 930 - $2.97


Jaguar XJR - $2.97


1959 Cadillac Coupe de Ville - $.82


2002 Mercury 'Custom' Cougar- $.82


1954 Henry J 'Jaded' - $.82

---
MATCHBOX

2002 Chevrolet Avalanche - $.79


Chevrolet SSR concept - $.79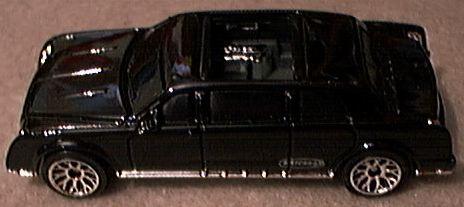 Limousine - $.69

---
MAISTO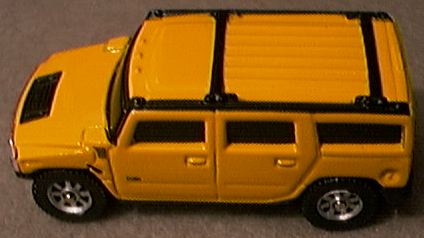 New Hummer - $.46

---
JOHNNY LIGHTNING

1941 Chevrolet Special Deluxe #836 - $2.99


1940 Ford Panel Truck #839 - $2.99


1960 Ford Thunderbird #295 - $2.99


2002 Chevy Camaro 35th ed. #847 - promo