HONGWELL/SCHUCO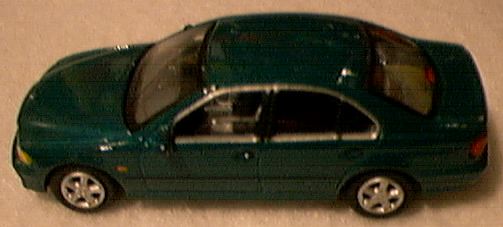 BMW 528 - $1.25


Jaguar 'S' type - $1.25


Lexus GS3 - $1.25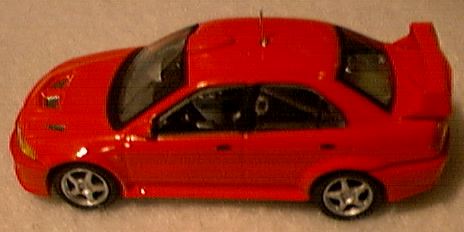 Mitsubishi Lancer Evo VIII - $1.25


Lexus RX300 - $1.25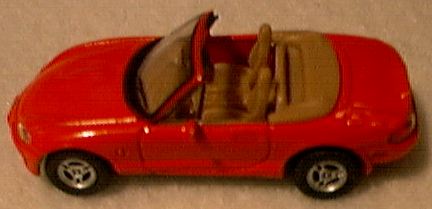 Mazda MX5 Miata - $1.25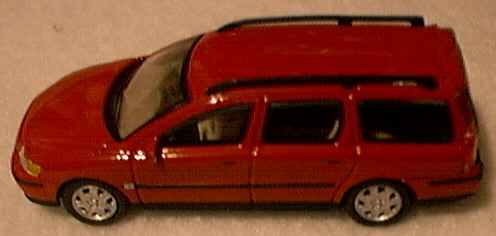 Volvo S80 Wagon - $1.25

---
PIONEER

Porsche Carrera GT - trade

---
FUNLINE - MUSCLE MACHINES

Nissan Skyline - $2.49
CAR OF THE MONTH



1968 Buick Riviera - Jet Wheel, gift
---

ADDITIONS THIS MONTH

Collector and new contributor Craig Mueller, with a follow-up story on Mego and Jet Wheels, is a true toy car enthusiast. After seeing pictures of his collection it is clear that he has assembled one of the premier collections of toy cars, period. In addition, he is a very nice guy. The 1968 Buick Riviera by Jet Wheels, featured as the Car of the Month, was sent to me as a gift by Craig. He knew I had a special interest in Riviera models and had an extra that was missing it's wheels. Otherwise in great shape, I have found some low profile tires from XConcepts that fit but give the Riv a low-rider look. I'll keep looking for better tires. Thanks Craig!

At a small drug store in a local town I found my first supply of new Hongwell models. Who can resist these little gems? Certainly not me and I added seven models. They are all excellent but the Volvo Wagon and Mazda Roadster are favorites. Like Norev, Hongwell likes to offer the cars that people actually drive and with amazing detail and quality.

A recent trade brought two vintage Corgi models my way. The BMW M1 racer in orange is a unique model. No other M1 with these racing modifications was ever done. The Porsche Carrera is a 906 that was very successful in it's day and again in vintage racing. The rear body-work lifts to show the engine.

FAO Schwartz, the high-end toy retailer has finally faced reality. Charging twice what everyone charged for toys seems to have been a bad business idea after all. Doing a bit of bargain hunting, I checked out their 30-50% 'going out of business' sale. The only item I bought (my first ever from this store) was the boxed Hot Wheel set featuring classic and new Shelby models. Even with a 40% discount they cost $6.50 each. HW is the only one to offer the new Shelby Series 1 to date and the classic 427 Cobra racer is quite good as well. The number '98' and colors are the same used on a Cobra by Zylmex some 15 years ago. Does this represent a real vintage racer? I bet it does.

Another lovely Biante model came in trade, this time a stock Holden Commodore. Biante models remind me of a cross between AUTOart and RC/Ertl, but with a 'Down-Under' flavor. I hope Biante can continue to do well in their home market so that the rest of us can get our hands on them now and again. On ya mate.

My second example of a BMW Z1 is crude but clear in what it represents. These generic Asian models are distributed by Toy Galaxie.

Pioneer is not a name that springs to mind when one thinks of the cutting edge of diecast cars. Their Porsche Carrera GT has beat all other manufacturers to the market as well as Porsche itself! This model has given Pioneer the attention of many collectors. Now lets see what they do with their moment of fame.

The stylish curves of the Nissan Skyline by Muscle Machines caught my eye and my cash. The roof line is especially pleasing. The detail on these models is excellent value at just $2.49. The copycat models from their competitors are proof that they had the right idea.

My Australian trade also resulted in several unique Real Toy models, offered in OZ as Track Stars. The Peugeot 206 WRC and Ford Focus WRC castings come in unique rally colors and come with a great tin box for storage. The real cars on the tins match the colors of the toy cars thanks to computer graphics. I received two models of each but in four different color schemes. I've only opened two so far.

---
HOT WHEELS

Shelby Cobra 427 - $6.50


Shelby Series 1 - $6.50

---
BIANTE

Holden Commodore - trade

---
CORGI

BMW M1 racer - trade


Porsche Carrera 906 - trade

---
REAL TOY

Peugeot 206WRC (Track Stars) - trade


Ford Focus WRC (Track Stars) - trade
---
TOY GALAXIE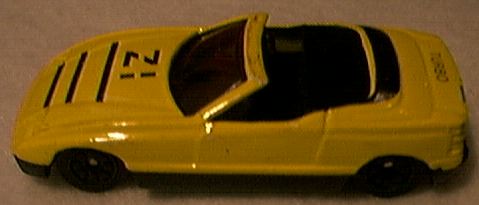 BMW Z1 - Trade