Volvo 164E #7175 by Playart, trade


Matra Simca Bagheera by Playart, trade


Mazda Cosmo #7249 by Playart, trade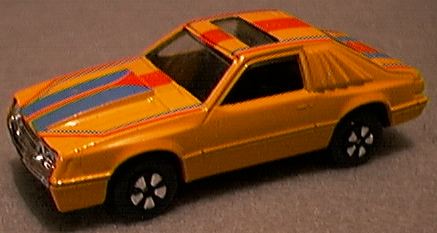 1979 Ford Mustang by Playart, trade


'70 Pontiac Firebird T/A, Hot Wheels, $3


'70 Ford Mustang Boss 429, Hot Wheels $3


'70 Dodge Challenger 'R/T', Hot Wheels, $3


'70 'Plymouth' Super Bee, Hot Wheels, $3


Sho-Stopper, Hot Wheels, $.99


Holden Commodore SS, Hot Wheels, $.99


Hammered Coupe, Hot Wheels, $.99
Recent Additions

November's additions start with four more Playart cars for the collection. The Volvo 164 and Mazda Cosmo are especially welcome as they are unique models to my collection. The '79 Mustang must have been a very late Playart model. Hot Wheels collector series cars of 1970 were reasonable on sale at $3 each. The Dodge Super Bee is mis-labeled as a Plymouth and the Challenger is not the R/T model as labeled. Otherwise, these are nicely done. Three more HW hot rods and a Holden from down under also came from Mattel.

Johnny Lightning must be running out of muscle cars to do but not before offering a '71 Mercury Cyclone. The new Bond series cars offer two great BMW models, the Z3 and the new Z8, both with engine detail. The Aston Martin DB5 has been given correct wheels and tires, hurrah! The '95 Corvette is also improved with good rubber. Kinsmart provided a delightful '50 Ford Woody in 1:82 scale. Kinsmart cars have excellent detail, rubber tires and tiny friction motors that must be some of the smallest ever.

The most surprising additions are nine new models from a company called Promotional Import Corp (PIC). Found in Canada, these GT/Racers are solid little cars with good detail, windows and interiors. The paint jobs are decent but generic. With detailed paint-work, these could be nice models of un-common race-version cars. The MB 350SLC, Ford Escort and RX-7 are seldom seen in race-trim.

Lastly, a reader from France deserves a big thank you for sending me two new Majorette models that I really wanted. The BMW Coupe may be the only small-scale version of this car. The Audi TT is nice but big at 1:53 scale! Too bad Majorette has gone missing in North America.

One final new addition is the subject of my editorial this month. To see and hear all about it, click here.


'71 Mercury Cyclone #097 by Johnny Lightning $2.99


1997 BMW Z3 #659 by Johnny Lightning $3.99


2000 BMW Z8 #660 by Johnny Lightning $3.99


Chevrolet Corvette Z1 #P170 by Johnny Lightning $3.99



Aston Martin DB5 #652 by Johnny Lightning $3.99


1950 Ford Woody by Kinsmart


Muscle Tone, Hot Wheels $.99

BMW M1 by Promotional Import $.50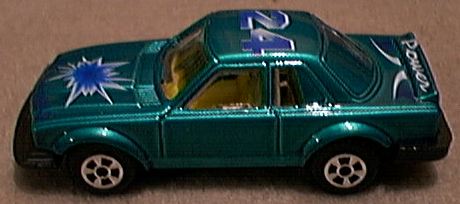 MBenz 350SLC #M4 Promotional Import $.50


Ford Escort #M2 Promotional Import $.50


Ford Capri #W6 Promotional Import $.50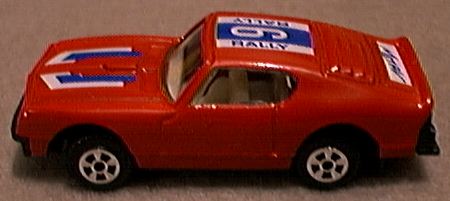 Pontiac Firebird #W6 Promotional Import $.50


Audi Quattro #M5 Promotional Import $.50


Mazda RX-7 #M4 - Promotional Import $.50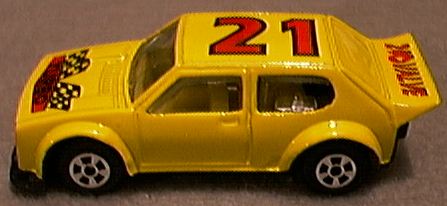 Peugeot 205 #M1 - Promotional Import $.50


Porsche 930 #M6 - Promotional Import $.50


BMW M Coupe #244 by Majorette - gift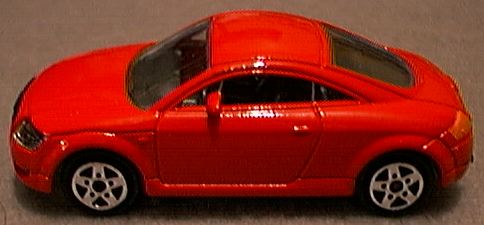 Audi TT Coupe #237 by Majorette - gift