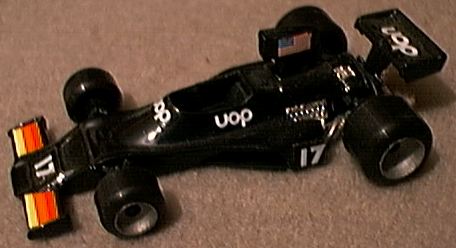 Shadow DN4 #RJ6 by Polistil


Shadow DN5 #243 by Majorette
Shadow racing cars were the brainchild of American Don Nichols, and made their big splash in the 1970's, beginning with the Can-Am series. The team later branched out into Formula One and did fairly well until sponsorship ran dry.

The Polistil F1 car pictured here is clearly labeled as a DN4 model but all the photos I have seen and the team's (unofficial) website says that this is a DN5 from the 1975 season driven by Tom Pryce and JP Jarier. The team's major sponsor was Universal Oil Products. As usual the Polistil model is first class in all respects.

The Majorette model is also misbranded as a DN5 while all available evidence points to it being a DN8 from the 1977 season. In a quirk of fate, UOP had pulled out as sponsor while the team went on to score it's only F1 victory with this car at the Austrian GP with future world champion Alan Jones at the wheel. Unfortunately, things began to go downhill for the team after that with several management and design people leaving to form the rival Arrows team. Shadow hung on until the F1 team was sold in 1980.

The parallel Can-Am effort was a bit more successful; the Mark II model pictured here by Hot Wheels is a very well done rendition of the 1971 car. The Polistil DN4 (again top quality by all measurements) took the Can-Am championship in 1974, winning 4 out of 5 races in the hands of George Follmer and Jackie Oliver.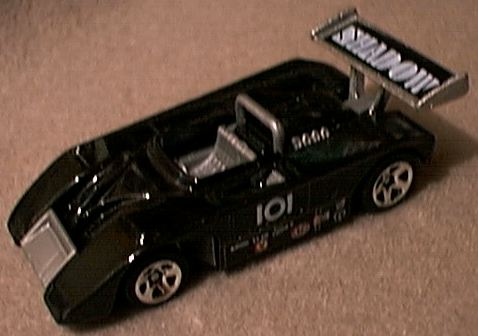 Shadow Mk IIa by Hot Wheels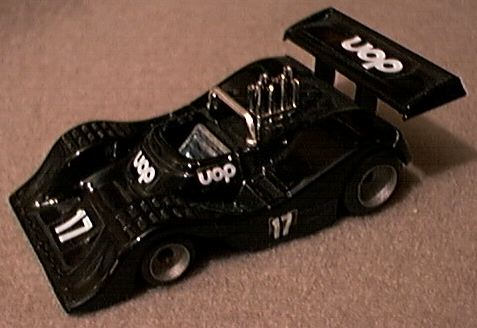 UOP Shadow DN4 #RJ31 by Polistil