The earliest 1:64 scale Road Champs models are also some of the best. They included opening doors and even full engine detail in some cases as seen on the Ferrari Testarossa. These early models are quite accurate and include metal bodies and bases. the wheels are much like those of Hot Wheels from the same period. Matchbox and Majorette may have been the target competition for these models. Most of these early models were of American cars but the five models below provided Road Champs with an international flavor.


Packaging for these first models was both boxes and blisters as seen here. Boxes carried numbers although different numbers were used for different colors of the same car and therefore have little use. Blister packs like the one above show that Road Champs models were identified in categories such as 'Euro Sports'.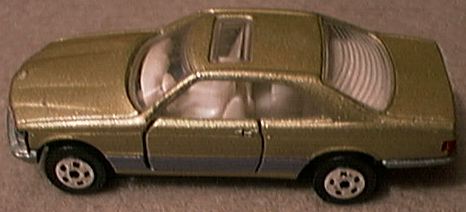 Mercedes-Benz 500SEL (1984)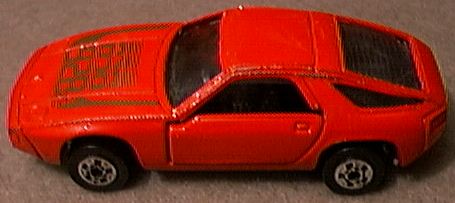 Porsche 928 (1983)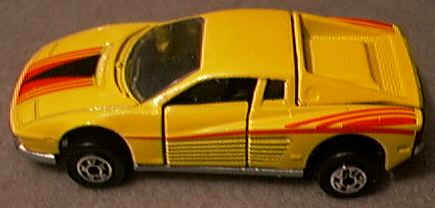 Ferrari Testarossa (1987)


Jaguar XJ-S (1987)


Nissan 280ZX (1982)

These initial models from Road Champs were priced the same or higher than the competition from Hot Wheels, Matchbox and Majorette. They were solid models that held up well in play. Loose examples appear at toy shows although good condition models are getting harder to find. They were also offered in themed 5-packs. These models were produced through 1987 when the next generation of Road Champs came along.
One particularly interesting set of Road Champs date to 1987. This was a transitional year for Road Champs as a shift was made from metal to plastic bases and new wheels were offered. The four cars below represent models from both styles. These cars are uncommon choices for racing graphics. The Porsche 944 and 928, Jaguar XJ-S and Nissan 300ZX did appear in sport/GT racing series but few other diecast manufacturers bothered to show them in racing colors. Note the painted wheels and bumpers. The Jaguar color scheme is especially unique and includes black wheels and white-letter tires. The use of real sponsor names is a nice touch.



Porsche 944 racer (1987)


Porsche 928 racer (1983)


Jaguar XJ-S racer (1987)


Nissan 300ZX racer (1987)

The four cars below are all from 1987 and sport new wheels. They also have plastic bases and the car model is no longer identified. The BMW and Porsche still offer opening doors.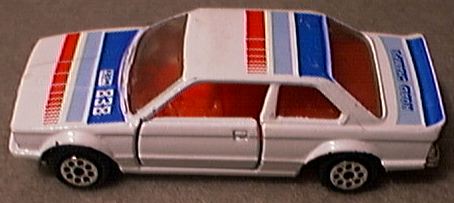 BMW 325i (1987)


Porsche 944 (1987)


Nissan 300ZX (1987)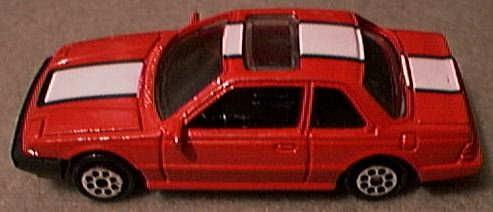 Honda Prelude (1987)
The three Road Champs below have new wheels and the castings are not as detailed as earlier models. The metal bodies are lighter and wrap into the front bumpers/grills. None have opening doors. The plastic bases are blank except for 'made in China', making lose examples hard to identify. The Mercedes-Benz Limo above was also produced in 1990 and has a metal base and opening doors.



Ferrari F40


Porsche 959


Toyota MR-2

In 1992, Road Champs produced yet another set of 1:64 scale cars. These are very basic castings without interiors (except for the Mazda) and with solid black plastic windows. The plastic base often wraps up into the body in the clam-shell style of casting used by Summer, Yat Ming and others. These models are the least interesting of the Road Champs and show how in 10 years, the quality had dropped.


BMW 750iL (1992)


BMW 850i (1992)


Lamborghini Diablo (1992)


Lexus LS400 (1992)


Mazda Miata MX-5 (1992)