DIE CAST HOTLINE II
by Rainer Sliwinski
Central Europe and Germany in specific are currently experiencing the beginning of what's being called a century summer in comparison to what is normally to be expected at time and place. Now most people are seeking the outdoor activities rather than turning to their home "front". To be honest, even the passionate die-cast collector is tempted to abandon his dusty shelves for a hot week-end afternoon at the pool and why not? Nevertheless I took my time to have both physical and virtual strolls along the die-cast's avenues. Perhaps there's something new to discover.
| | | |
| --- | --- | --- |
| Firstly I have to apply a postscript revising the list of Siku's new castings for this year: The New Beetle Cabriolet (#1056) is out now in German retail stores and the model is just the stuff you would like to ride this summer. Siku continues its upgraded quality standard by applying realistic features for detail parts such as lights etc. as well as custom rims and hubcaps (the Beetle has very nice ones). | | |
Norev's home page now offers an email subscription instead of the long suffered construction site barriers. Yet, the new models which have been released recently are neither visible nor buyable. Keep watching, and keep patient. May our French readers feel encouraged to work about it; any further information is highly appreciated. The brand new releases are the Citroen C3 Pluriel, a stunning multi-shape vehicle, making efforts to re-gain the glory of this French car manufacturer, remember the DS! There is also the Peugeot RC Concept, which comes in a set of two, but looks as if the models are not well matching the 1/64-scale, but still worth having. Nice to see, that Norev also decided to cast a state-of-the-art workhorse: the new-old Renault Trafic (one F only!) is back! It comes in different body variations (bus, box, fire, rescue), a perfect item for commercial promotion. Collectors seeking the different labeling will have a nice hunt.
As earlier reported by our Editor Doug, Bburago is trying to re-animate the Polistil label. While searching for Alfa's I came across this beautiful 2-car-set previously shown here. The further information I could gather directly from Italy was a bit sobering: although there are some nice castings from contemporary European and (a few) American cars, the models Polistil is offering in their new 1/60-scale product range are already well known from Realtoy's series labeled 'Fast Lane'. One may seek these cars just because of the brand name embossed in the base plate. Otherwise they're identical with the Fast Lane models and may have colour variations only. It will be surely appreciated by collectors to see a "civil" version of the Alfa 156 by Realtoy sooner or later.
Looking around for small scale car models from Bella Italia, the enthusiastic collector will have to try very hard finding any of the contemporary cars. Well of course, there's the new Lamborghini Murciélago available from several manufacturers (in all regular scales) and the well-worn, well-loved Diablo. Ferraris have been around always as the mark is legendary by its engagement in the Formula One competition. There's clearly a split between collectors seeking the race track cars and the ones looking for the ultimate sports car. Apart from those road legends there are other nice cars worth to see a small scale casting: the Fiat Corporation and its various daughters have something nice to offer. Despite Fiat's periodically returning model marketing problems, Lancia and Maserati are successfully underway conquering a market share for the individualistic and design-conscious drivers in Europe as well as in the U.S. The hottest news: a new Quattroporte is being launched soon to compete versus Mercedes, BMW & Co.
Polistil's engagement in casting some of those design sculptures would be highly appreciated by diecast collectors worldwide. Our Italian readers are welcome to provide more suggestions on a possible model selection for Polistil. And remember: we're talking the 1/60-language!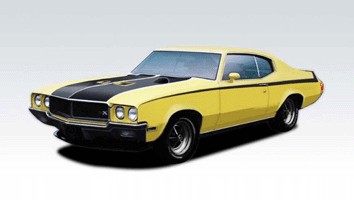 Different sources have been acquired and it has taken a while to built a final and complete list of Welly's new casting range. The performance of Welly has been portrayed in earlier articles of this Webzine. What I additionally wish to emphasize is the fact that the development of this company and their brands clearly reflects the current economical and industrial development of emerging markets like a downsizing mirror. Remember all the small companies, which were around since the late Seventies and their countless generic castings. Those crude models may have their own charm and may have already found a special collector market. Never forget, initially diecast cars weren't made for adults but served the very simple purpose of being play toys!
Welly seems to have jumped across the critical gulf at which an emerging corporation is trying hard for survival. Product range and quality has considerably increased and gets good ratings by professional collectors. The marketing strategy has to be refined further in order to meet the requirements of the various markets worldwide.

The following list and pictures will give an overview of the new models as per Welly's home page:

# Model
2223 - 70 Ford Mustang
2224 - 01 Volkswagen Microbus
2225 - 01 Opel Speedster
2227 - 01 Chevrolet Avalanche
2228 - 01 Chevrolet Suburban
E2228 - 01 Chevrolet Suburban Police
2232 - 01 Audi A2
2234 - 02 Mercedes-Benz C-Class
2235 - 02 Mercedes-Benz C-Class Sport Coupe
2236 - 01 Chevrolet Impala
2237 - 01 Pontiac Firebird Convertible
2238 - 00 Toyota Celica
2241 - 02 Subaru Impreza WRX Sti
2242 - 03 BMW Z4
2243 - 01 Lexus Soarer SC 430
2244 - 02 Chevrolet Camaro SS
2245 - 01 Peugeot 206 CC
2246 - 03 Nissan Fairlady 350Z
2247 - 02 Mitsubishi Pajero
2248 - 70 Buick GSX
2249 - 68 Chevrolet Camaro Z-28
2250 - 02 GMC Yukon Denali
2251 - 02 Mercedes-Benz SL 500
2252 - 03 Lamborghini Murciélago
2253 - 02 Audi A4 Cabriolet
2254 - 02 Volkswagen Passat Variant
2255 - 02 Acura Integra Type-R
2256 - 01 Toyota MR-2 Spyder
2257 - 02 BMW 745i


2223 - 70 Ford Mustang

2224 - 01 Volkswagen Microbus

2232 - 01 Audi A2


2238 - 00 Toyota Celica

2242 - 03 BMW Z4

2257 - 02 BMW 745i
We will have to wait until later this year before they will appear in stores on both sides of the big pond. Not all models may be available in the respective markets as it has been so recently, due to the choice of the local toy shop distributors. But never say "Never". Globalization will be the driving force even in the diecast market.
Happy hunting!