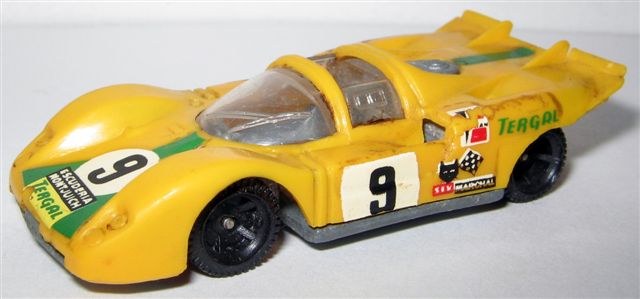 Ferrari 512S by Champion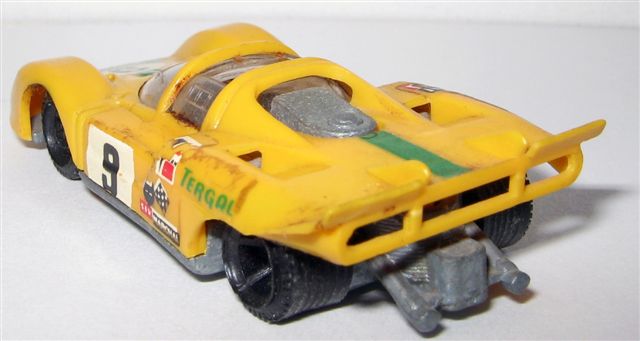 Ferrari 512S by Champion


Ferrari 512S by Champion
Hot Wheel's recent release of the Ferrari 512M prompted me to search for other small-scale examples of this big-bore sports racer. It is encouraging to see a new example of this GT racer as the other toy car examples have been out of production for 30 years. Doug and I have two other examples in our collections; are there more out there?
In the late 1960's the sporting authorities (the FIA) mandated that the Sports-Prototype class (Group 6) of sports racer be limited in engine capacity to only 3 liters, the same as Formula 1. However, they left the door open for larger cars by creating a Group 5 (Sports Cars) with a 5-liter engine limit. The catch was for the 5-liter cars to be legal, the manufacturers had to produce 25 examples! For a special race car of this size and expense, this was a big number and required a careful analysis of costs involved. It also meant that a marketing plan was needed to recover as much of the development and manufacturing costs as possible by selling excess examples to private teams.
Porsche was the first to jump into this large-bore class with the famous 917 model. They pretty much swept the boards by winning 3 championships in a row (1969-70-71) and 2 LeMans victories (1970-71).
Ferrari's answer was the 512S, but success was hard to come by against Porsche. While the 512 engine was very compact, the car with suitable cooling systems was a big heavy. Ferrari won very few head-to-head battles against the 917s.
The first example pictured is by Champion of France and is first shown in the colors of the Escuderia Montjuich, a private team based in Barcelona, Spain. The second, red example is in the colors of Team Filipinetti. These models are a bit hard to find now and may come in a variety of team colors and decals. The bodies are plastic but the bases are metal. Champion models were produced by Safir of France, best known for 1:43 scale miniatures.
Also pictured is a rather generic looking Corgi Junior model of the 512S. I believe there were quite a few of these made. The one shown has a white interior but Doug's example has a yellow interior.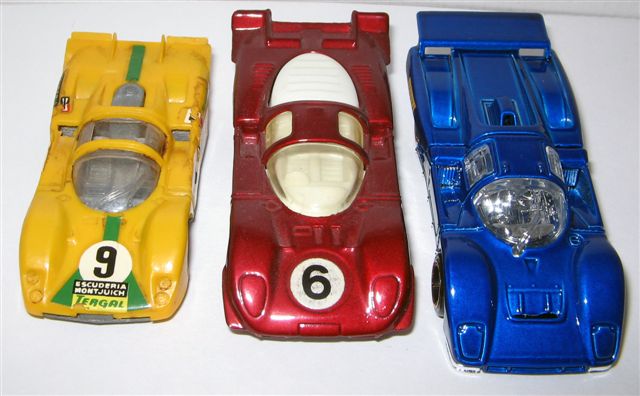 French (Champion), British (Corgi) and U.S. (Hot Wheels versions of the Ferrari 512S/M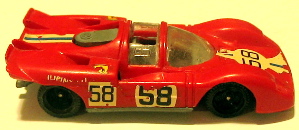 Ferrari 512S by Champion


Ferrari 512S by Champion