Welcome to the Breithaupt Collection Toy Room
---
.
.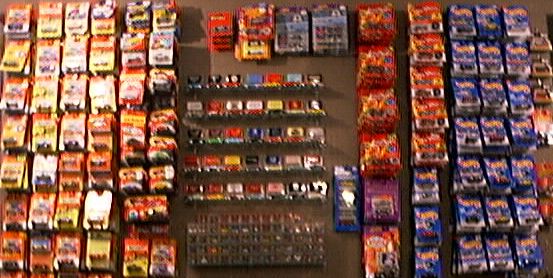 The 'Toy Room' features the collection of Doug Breithaupt. Due to several requests, here is a quick tour. Outside the door to the room are two displays of 1:18 scale cars. Right inside are some of the blister-packaged cars. Most of the collection is not packaged however some examples are kept this way for trading.
---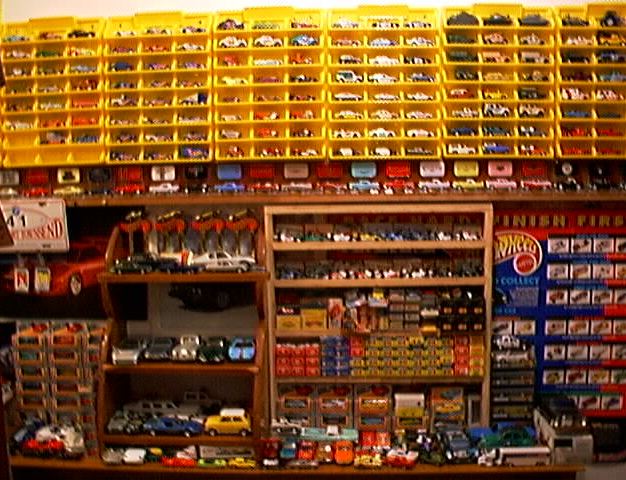 .

Inside the 'Toy Room' the displays are a mix of different display methods. The plastic, yellow wall displays were purchased in the late 1980's and add color to the area. Most of the 1:64 scale cars are in clear, plastic 48 space boxes. The 'Toy Room' is located in a what was the Discovery Bay School (built in 1917), our home since 1993. This room was a cloak room.
---
.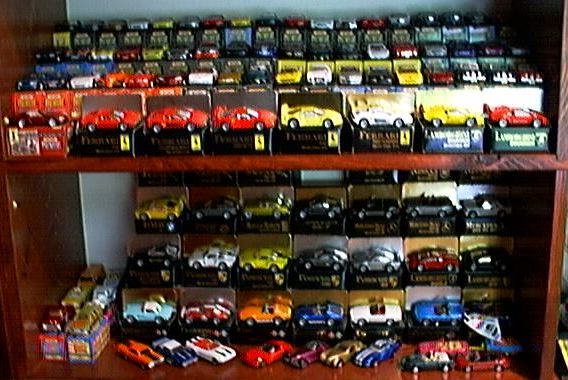 .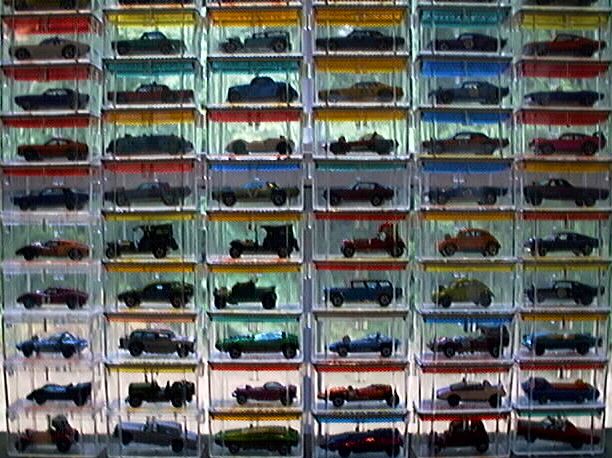 Matchbox Premier Edition/World Class cars are favorites of mine. They have their own display. Red-line Hot Wheels are kept in small, plastic display boxes.
---


If you are ever visiting in the area, the 'Toy Room' welcomes visitors. Just contact me in advance.