Hooray for the red, white and blue
By Doug Breithaupt


Matchbox may have it's roots in Great Britain but more recently, Mattel and Tyco have made Matchbox their own. Is there any better evidence than the all-American display shown here. The Matchbox represented here are:

1969 Chevrolet Camaro SS 396 - 1963 Chevrolet Corvette Gran Sport
1996 Dodge Viper GTS - 1997 Chevrolet Corvette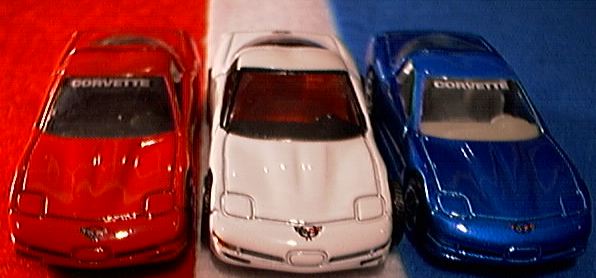 These patriotic trios were all made possible with the additional colors provided in 1997. Several Premier Edition cars are included to round out the display. Can you find them? Is it just coincidence that these colors have been offered on American classics or is this a little flag waving by the new owners?