Toy Box Treasurers - Impy Lone Star
By Doug Breithaupt

The Lone Star story is one of what might of been. In 1966 the small-scale diecast car market was very active in Great Britain and Europe. Toy cars of 1:55-1:70 scale were being produced in great numbers. Matchbox and Corgi's Husky label cars led the way in Britain. Majorette and Norev were active in France. Siku and Schuco were providing for the German market and Polistil's Penny cars were popular in Italy. No one had heard of Hot Wheels, still several years from birth.
Lone Star was the brand name used by Die Casting Machine Tools (D.C.M.T.) for their toy lines. They had been producing a Road-master series of 1:35-1:43 scale vehicles since the early 1950s. In 1966, Lone Star introduced the "Roadmaster Impy Super Cars" series. These cars and trucks were roughly 3 inches long, running about 1:57-1:60 scale. Like the Siku diecast, Impys had jeweled headlamps. They also had opening doors, bonnets and boots (English you know). Engines were detailed and 'axial' steering was offered like some of the contemporary Matchbox models. By 1968, 35 vehicles and several accessories had been produced.
Atilla the Hun did to Rome what Hot Wheels did to the diecast toy world. Like every other manufacturer, Lone Star created 'Flyers' in response with speed wheels. The jeweled headlights were gone and in 1976, doors, bonnets and boots no longer opened. Plastic bases replaced metal in this latest and most primative series, known simply as Impys. Interiors were eliminated and dark 'glass' was fitted. By 1983, Lone Star was all but gone.
There is much to compare between Impy and Siku models of the same period. The big difference is that Siku survived and still produces fine diecast vehicles. Impys were always more expensive than their Matchbox and Husky competition and never established an effective marketing base in the United States. This certainly contributed to their ultimate failure.
Impy models are interesting for several reasons. The quality of the earlier models is very attractive. The variety of the models offered is also of interest. Many Impy models have never been offered by any other diecast producer. For collectors of Imperial (1963 Imperial Southampton Coupe, #12 shown above), Volvo, Alfa Romeo and Rolls Royce models, Impys offer unique examples. The models shown above and below are the 13 Impy diecast currently in my collection. I am always looking for those I do not have. The value of mint Impys is about $25 for early Roadmasters, $20 for Flyers and $10 for the last series. Full image profiles for each of these cars are linked to my 'minicars' list.
.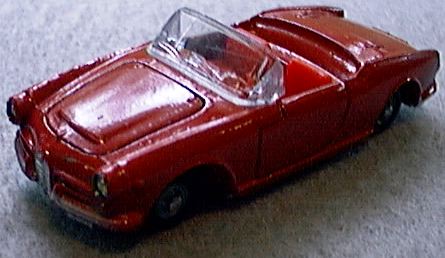 .
.

1964 Jaguar Mk. X, #10 - 1964 Alfa Romeo1600 Giulia, #23 - 1964 Volvo P1800S, #19 - 1964 Peugeot 404, #28

.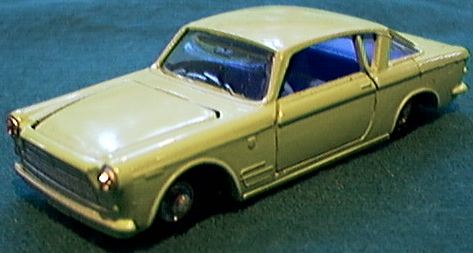 .
.

1964 Ford Corsair, #18 - 1964 Fiat 2300S, #21 1964 Rolls Royce Silver Cloud, #22 - 1967 Lotus Europa, #36

.
.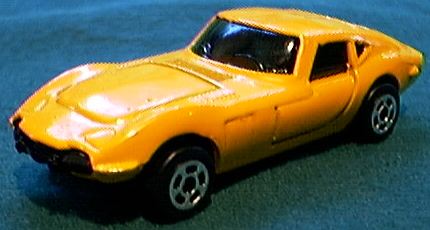 .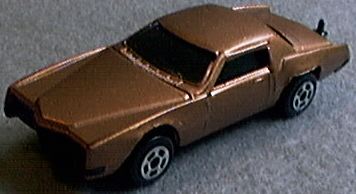 1964 Ford Tanus 12M, #27 - 1964 Mercedes 220E, #17 - 1967 Toyota 2000GT,#73 - 1967 Cadillac Eldorado, #72
source: Die Cast Price Guide-1997, Douglas R. Kelly