Toy Box Treasurers - Polistil Penny Cars
By Doug Breithaupt

The first time I saw a 'Penny' car by Polistil, it was love at first site. While Polistil is well-known as a diecast manufacturer, it is their larger scale models that most collectors seek. Their 1:64-1:66 scale models were first offered in the 1966-67 and can be compared to the best of Schuco, Siku and early Majorette vehicles. The 'Penny' cars were discontinued in the early 1970's, no doubt in response to Hot Wheels, and replaced with 'speed wheel' cars bearing the Polistil name.
Perhaps one of the reasons these cars are so interesting is that they represent many European models never done in small-scale by any other toy maker. It is always a delight to add more of these to the collection. For a full list of Polistil's 'Penny' cars, see Classic Miniature Vehicles Made in Italy, 1992, Dr. Edward Force.
During the 1970's, Polistil also produced the entire field of Formula 1 Grand Prix cars, of which I have about 20 but that is another story. Full image profiles for each of these cars are linked to my 'minicars' list.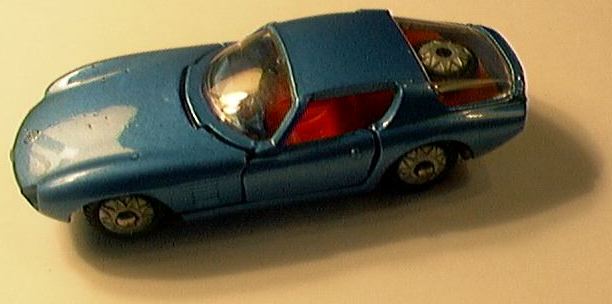 .
.
.

Alfa Romeo Giulia TZ I Canguro #22 - Maserati 3500 GT #29 - Porsche 912 #24 - Mercedes-Benz 230 SL #34

.
.
.
.
Iso Rivolta #32/53 - Motor Boat #53 - Volkswagen Scirocco #RJ52 - Fiat 124 #RJ14