Who's the fairest of them all?
Each Manufacturer's Best in 1:64 Scale
Part II
by Doug Breithaupt

Last month I presented a selection of personal favorites from some of the bigger manufacturers of 1:64 scale diecast. This month's selections represent some of the smaller companies. In several cases, the car shown may be the only example in my collection from a manufacturer as with the Mercury Speedy Porsche. Several readers submitted their lists as well. These are posted in the TofTC Mail page.


1965 Ford GT40 Mk. II by Safir Champion #10


1919 Model T Ford by Efsi


1997 Volvo 850 Wagon by Hongwell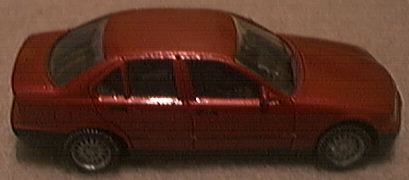 1996 BMW 325i by Herpa


2000 Audi TT Coupe by Kinsmart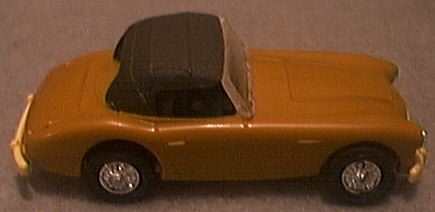 1965 Austin Healey 3000 Mk. III by Lindberg #18
To view last months selections from the larger manufacturers, click here.


1973 Matra Simca 680 Le Mans by Luso #LJ39


1996 Subaru Impreza MOL Rally by Metchy


1976 Seat 161E by Mira #148


1967 Cadillac Eldorado by Marx


1992 Honda NSX by Novacar #117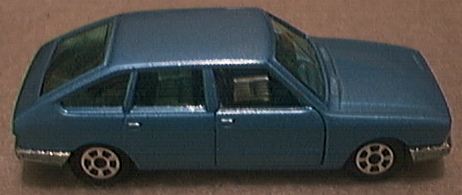 1975 Chrysler 150 by Pilen #804


1966 Porsche Carrera 6 by Mercury Speedy #801


1949 Tucker by Summer
The criteria for selection is simple. Only one favorite car can be selected for each company. Where possible, the selection should represent a model done only by that company and it should represent the best quality produced by this manufacturer. Each selection here is highly biased by my personal automotive preferences, that's a given. I would love to compare my list with yours. Send me your list and I will post it (guest book). Perhaps we will let readers vote on their favorites from the last 50 years. After all, what are we doing, playing with toy cars, if not to have some fun?


1954 Nash Metropolitan by Tootsietoy


1972 Datsun 126X by Wheeler


1975 Ferrari 308GT Racer by Galgo


1998 BMW 325i by Real Toy


1988 Mazda RX7 by Welly


1998 Acura Integrea by Revell


1975 Checker Marathon by Golden Wheel #109