Matchbox Matched Sets
By Doug Breithaupt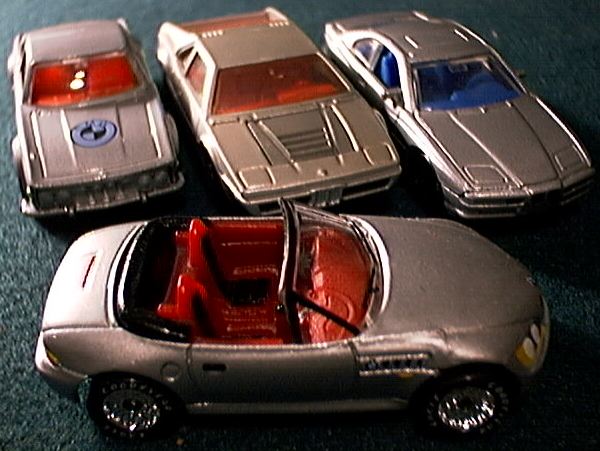 It has always been fun to compare the span of automotive design for the same automotive marques. Toy cars allow the collector to assemble some wonderful side-by-side comparisons. These comparisons are even better when they are in the same color. The following are some of my favorite Matchbox models, matched up with cars of the same color.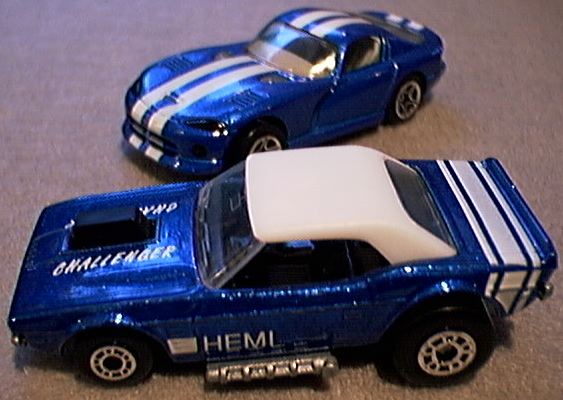 The cars selected here are just some of the examples of those that could be assembled. The BMW models in German racing silver include the 1970 3.0 CS, 1980 M1
, 1990 801i and the 1997 Z3. The two Dodge cars are the 1974 Challenger and the 1996 Viper GTS Coupe. The Ferrari models are the 1962 Berlinetta and the 1997 F50 Coupe.
Of course four other red Ferrari street cars have also been offered by Matchbox, the 308GTB, Testa Rossa, F40 and 456 Daytona The Pontiacs represent the 1970 GTO Judge and the 1996 Firebird Trans Am. For a look at more 'matched sets' from Matchbox, click here.