HOT WHEELS


2000 Lotus M250 #025


1970 Chevrolet Chevelle SS (Editor's Choice) #28020 - $.99


1970 Plymouth Roadrunner (Editor's Choice) #28023 - $.99


1970 Plymouth Hemi Cuda (Editor's Choice) #28027 - $.99

---
JOHNNY LIGHTNING

1937 Ford Coupe - $2.99

---
MATCHBOX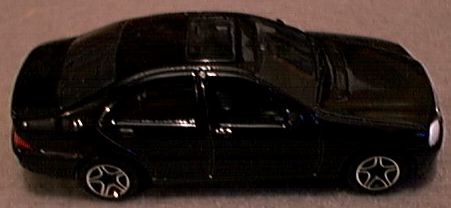 Mercedes-Benz S500 #32 - $.99
CAR OF THE MONTH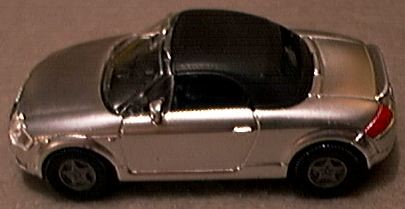 Audi TT Roadster - $1.95

---



Recent Additions

Additions in the month of June include a smaller number of new models. The largest number come from Siku, a few more Hot Wheels and little else. The 'Car of the Month' is Siku's Audi TT Roadster. I especially like the satin chrome finish, a clear reference to the famous pre-war Silver Arrow record-breakers of Auto Union. While many TT models are out now, this one seems to have captured the machined look and feel of the car.

Other Siku models include two more F1 cars. It is clear that Siku does not wish to pay for the rights to put accurate racing colors on these models. That's a shame as they are some of the more accurate small-scale examples otherwise. The VW Polo Deutsche Post car is fun and the big Audi A6 and Mercedes-Benz C320 are the first examples of both these cars in this scale. The VW Golf IV is reviewed in Brian Willoughby's excellent story (click here).

Hot Wheels provided the Lotus M250, slated for actual production but it may never make it. This is the third new Lotus from HW in the past year, how nice. Target had the HW Editor's Choice cars on sale for $.99 from their original price of $4.99 so I bought several. At $4.99 they are not too tempting but at $.99 I'm willing. The '70 Chevelle looks good and the '70 Road Runner looks much better with these wheels. The '70 Hemi Cuda has a strange plastic hard top. Strange because it has a pillar and rear-side window that never existed. Why did they add the hard top to this model? It was fine as a convertible.

Johnny Lightning provides a candy-apple red '37 Ford coupe that looks great. It is wonderful to see more cars from the 1930's and '40's. Lastly, Matchbox added the Mercedes-Benz S500 in 2000 but I just found one.

The new Tiger Wheel models are not reviewed here as they are covered in a full story (click here).

As always, I'm looking to trade my duplicates with other collectors. If you have a list of duplicate models to send me I'll be happy to do the same for you. Please e-mail me your list.
---
SIKU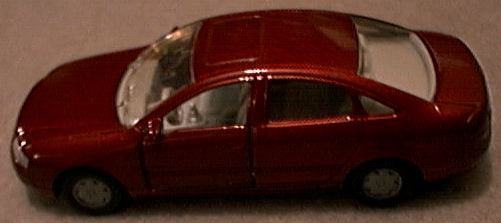 Audi A6 - $1.95


VW Golf IV - $1.95


F1 (Jordan colors) - $1.95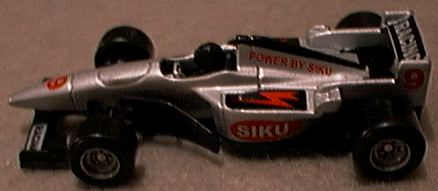 F1 (McLaren colors) - $1.95


VW Polo Deutsche Post - $1.95


Mercedes-Benz C320 #1375 - $1.95